First Place Finish Car Care System
The First Place Finish Car Care System is designed to help your vehicle retain its value and good looks for years to come. The system consists of our revolutionary three-part vehicle protection program including:
Exterior Protection – Forms a clear hard shell, seals out oxidation, pollutants, and ultraviolet rays and instantly protects and beautifies
Interior Protection with Banoyl® – never needs reapplying, repels water-based and oil-based spills, and reduces everyday wear and tear
Vinyl & Leather Conditioner – conditions and protects vinyl and leather, helps prevent fading and cracking, and doesn't leave a greasy film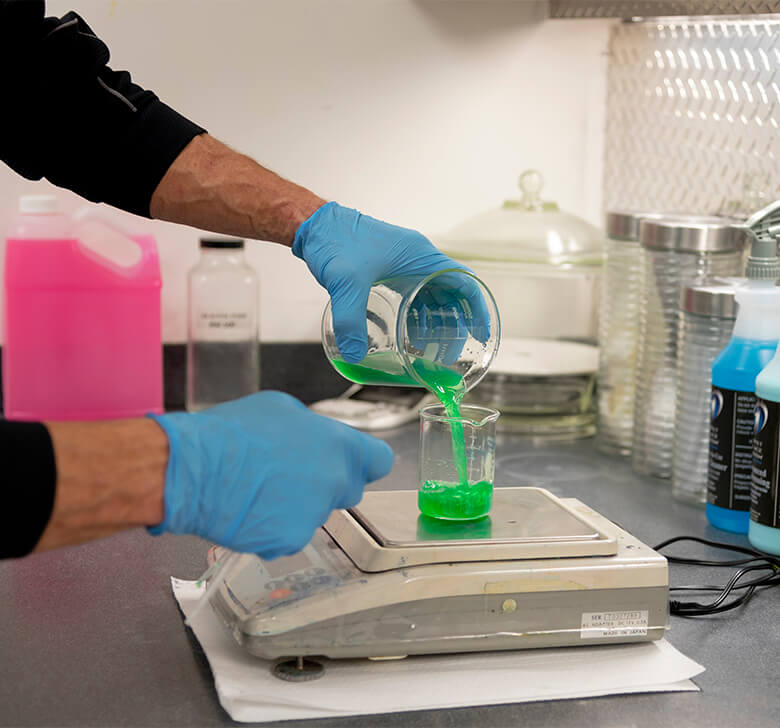 Reconditioning Products and Supplies
MetroTech offers a full time of reconditioning products and supplies all designed to help your automotive service department save time and money with:
Proven formulations that increase efficiency and save time.
Hyper concentrates to help reduce waste.
A complete line of products and supplies allows for "one-stop" purchases.
For a free analysis on how MetroTech Automotives' Reconditioning & Supplies can save your dealership money, contact us today.
RV Care System
The First Place Finish RV Care System is designed to help your RV retain its value and good looks for years to come. The system consists of our revolutionary three-part RV protection program including:
Exterior Protection – Forms a clear hard shell, seals out oxidation, pollutants, and ultraviolet rays and instantly protects and beautifies
Interior Protection with Banoyl® – never needs reapplying, repels water-based and oil-based spills, and reduces everyday wear and tear
Vinyl & Leather Conditioner – conditions and protects vinyl and leather, helps prevent fading and cracking, and doesn't leave a greasy film